Irish Government Sites


The Irish Government's site contains information from a range of Government Departments and has links to other Irish sites including the President, the Defense Forces, and the Garda.

The Department of Foreign Affairs Internet page provides information on Ireland's foreign policy. Material includes key documents on Northern Ireland and Anglo-Irish Relations, Facts About Ireland, reports on the Irish Aid Program, material on Ireland and the European Union.

The website of the Government Press and Information Services



The Irish Times from 4.00 a.m. each day.

The Irish Independent on the Web

Belfast's The Irish News newspaper


The Irish Emigrant Publications news

The Examiner on the Web

The Sunday Tribune on the Web

Sunday Business Post on the Web

The Irish Voice on the Web

The Irish Echo on the Web

Irish America magazine

Mayo County



Economy and Business

The Department of Finance homepage gives extensive material on the Irish economy.


IDA - Ireland (The Industrial Development Agency) is the State body responsible for attracting foreign investment into Ireland.


Shannon Development is the government agency responsible for enterprise and tourism development in the Shannon region.
Web site for information on publications from the Central Statistics Office.


The Irish Business and Employers Confederation's site provides a range of information on Irish business and economic issues.


Database of many of the business organisations in Ireland.


Banks and Building Societies
Irish Bank's Information Services
Bank of Ireland Group
AIB Bank Group
Ulster Bank Group
Trustee Savings Bank (Ireland)
Educational Building Society
First National Building Society
ICS Building Society


Health Insurance
Voluntary Health Insurance
BUPA Ireland health insurance



Property and Realty Organisations
Irish Auctioneers and Valuers Institute
Institute of Professional Auctioneers and Valuers



Job Hunting



Finding a job in Ireland isn't easy - especially as a foreigner.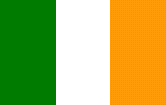 Travel And Tourism
Information about the work of the Department of Tourism and Trade and the State agencies under its responsibility.


Visit Dublin: Dublin's official tourism website.

More travel sites: Dublin & Belfast


The web site of Bord Fáilte : Irish Tourist Board

Maps: http://www.visiteurope.com/ireland/largeirelandmap.htm

Information on how to fly to Ireland with Aer Lingus, the national airline.

---
In the vicinity of Galway you'll find little winding roads that always seem to lead to beautiful, natural, eye-pleasing scenery and great rural pubs, which well serve the weary traveller. Galway Town serves as the gateway to Connemara, one of the last Irish-speaking enclaves. Galway is famous for its trading with Spain in the 13th century.
---
Food, Groceries & Recipes
Entertainment Ireland
A great site to let you know what must be experienced on and in Ireland
Irish Books And Publications

Irish Web Site for Irish Academic Press
Irish Literature
Boole Library, University College Cork - comprehensive information source on all aspects of the library services and collections.
Dublin City University Library
University College Galway - James Hardiman Library
University of Limerick - Library and Information Services
Waterford Institute of Technology Libraries
Irish Literature Texts - Free!
The famous Irish literature texts below are yours for the taking. It is one of our aims to promote Irish literature as much as possible and that is why we are providing this great free service.
The Importance
of being Earnest

Oscar Wilde

The Dark Lady
of the Sonnets

G.B.Shaw

Gullivers
Travels

Jonathan Swift

The Internet Public Library at the University of Michigan is a great general index of reference materials on the web