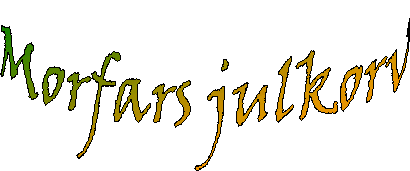 1 kg (2 lbs) beef or moose, ground

nötkött (tidigare kallat oxkött) alt. älgkött

malet, färs

1 kg (2 lbs) pork, ground

fläsk ("kött" från grisen)

malet, färs

1 kg (2 lbs) fat/lard, ground

späck, fett (fett från grisen)

malet, färs

1 kg (2 lbs) boiled & cold potatoes, grated

kokt & kall potatis

riven

1.75 liter/litre milk, boiled & cold

kokt kall mjölk ("söt" mjölk)

3 tbsp salt

matskedar salt

½ tbsp white pepper

vitpeppar

½ tbsp allspice, pimento

kryddpeppar

1½ tbsp marjoram

mejram

4 m sausage casing
(intestines/bowels from pig)

fjälster/tarmar

köp ca 5 meter
(8 korvar á ½ m vardera= 4 m)
Morfars julkorv - Grandpa's Christmas Sausage
[Grandpa Karl Gustav Drougge ...on my mother's side...]
Approximately 4 meters (metres) of sausage
NOTE The potatoes must be almost and barely boiled and then chilled properly before grated.
Potatisen får inte kokas mjuk.

Mix the ingredients thoroughly with a couple of sturdy wooden ladles!
Använd träslevar att blanda med.
Sprinkle some potato flour in the mix, approximately ½ tbsp.
Once the mixture is properly worked you take a tablespoon or two with sausage mixture and fry in the frying pan as taste sample.
Remember that the spice marjoram usually is not that obvious until much later.

Cooking: This sausage should simmer for twenty (20) minutes!

... and tbsp is short for 'tablespoon' and corresponds to matsked.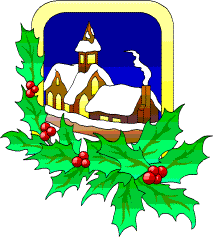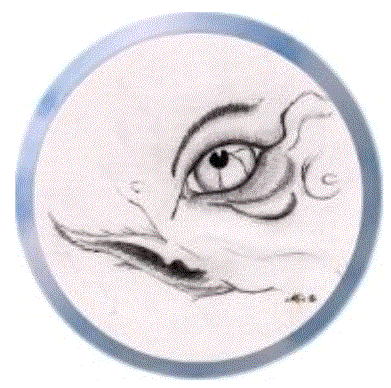 1 kg (2 lbs) beef (or moosemeat) ground

nötkött (tidigare kallat oxkött) alt. älgkött

malet, färs

1 kg (2 lbs) pork, ground

fläsk ("kött" från grisen)

malet, färs

1 kg (2 lbs) fat/lard, ground

späck, fett (fett från grisen)

malet, färs

1 kg (2 lbs) boiled & cold potatoes, grated

kokt & kall potatis

riven

1.75 liter/litre milk, boiled & cold

kokt kall mjölk ("söt" mjölk)

3 tbsp salt

matskedar salt

½ tbsp white pepper

vitpeppar

½ tbsp allspice, pimento

kryddpeppar

1½ tbsp marjoram

mejram

4 m sausage casing
(intestines/bowels from pig)

fjälster/tarmar

köp ca 5 meter
(8 korvar á ½ m vardera= 4 m)