Key 2 Driving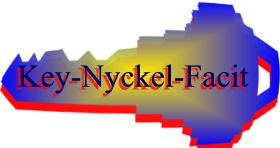 -Hur är det att sitta bakom ratten första gången?
-What's it like sitting behind the wheel for the first time?
Det är en mängd saker (många saker) som man måste tänka på.
-There are lots of things to keep in mind.
-Först och främst så måste man sätta på sig säkerhetsbältet.
-First of all you have to (you have got to) put on the safety belt.
-Se till så att det sitter bra och är rätt justerat på lämpligt sätt.
-Make sure it fits to your body, and that it is properly adjusted.
-Ta nu en närmare titt på (i) dina backspeglar. Du kommer att behöva åtminstone två stycken.
-Now take a close look at (in) your rear view mirrors. You will need at least two.
- Justera dem så att du lätt kan se i dem sittande bekvämt bakåtlutad i förarsätet.
-Adjust them in such a way that you can easily glance at them from a relaxed driver position, leaned back in the driver's seat.
-Starta motorn och låt den gå på tomgång några minuter.
-Start your engine and let it idle for a few minutes.
-Kontrollera instrumentpanelen innan du tar dig ut på vägen. Du bör göra detta för att försäkra dig om att värme- och fläktinställningar, belysning etc. samtliga är inställda i enlighet med väderleks- och dagsljusförhållanden.
-Check your instrument panel (dashboard) before you get out on the road. You should do this to make sure fan & heater settings, lights etc are all set according to weather and daylight conditions.
-Hur är det med blinkers och signalhorn?
-What about turn signals and horn?
-Fungerar de ordentligt?
-Do they work properly?
-Är kofferten stängd?
-Is the trunk (boot) closed? (lucka= lid)
-Vad finns i handskfacket?
-What's in the glove compartment?


Servicebilen No1



-Varva aldrig en kall motor!
-Never rev a cold engine!

-Kom också ihåg att i vissa bilar skall man titta på oljenivån först när bilen är varm.
-Also, remember that some cars will have to be checked for oil once warm.


-Ta aldrig ut en kall bil utan att ha kontrollerat olja, vatten, bränsle (bensin) och däck!
-Never take a cold car out unless checked for oil, water, fuel (gas or petrol) and tires!


-Ta aldrig för givet (räkna aldrig med) att du är den ende bilisten på vägen som har bråttom.
-Never take for granted that you're the only driver on the road in a hurry.